A list of the best restaurants in Rome will always be controversial, with the city spoiled with great cuisine options, coming from all over the country. The following restaurants cover a wide range of food, including local roman cuisine, fish and truffles specialty venues, pizzerias and more.
Top restaurants to try in Rome include:
La Sagra del Vino
https://www.facebook.com/pages/Sagra-del-Vino-da-Candido/154478627917316
Authentic roman cuisine with local prices, from a family owned trattoria, located close to the Vatican City. Favorites include braised oxtail, pasta carbonara, as well as vegetable sides, including delicious roman broccoli.
Via Marziale, 5, 00136
+39 06 39737015
Da Baffetto
https://www.tripadvisor.com/Restaurant_Review-g187791-d3515387-Reviews-Pizzeria_da_Baffetto-Rome_Lazio.html
Da Baffetto pizzeria is located on a beautiful cobblestone street close to the Piazza Navona. It offers thin and crispy roman style pizza, made in a wood-fired oven. Busy at peak times, with a line up for a table common. There is also Baffetto 2, located a few blocks away near Campo de Fiori.
Via del Governo Vecchio, 114 (Piazza Navona)
06.6861617
Ciociaro
Ciociaro is a lovely family owned restaurant, situated near to the Vatican, offering local roman food. They offer bucatini all'amatriciana pasta served from a hollowed wheel of pecorino cheese onto your plate.
Via Barletta 21,
+39 06 372904
Closed Tuesday
Glass
http://www.glass-restaurant.it
Glass is a beautiful two star Michelin restaurant, located in the heart of Trastevere, offering contemporary Italian cuisine.
Via Silla 26,
+39 06 32110120
Romeo
Romeo offers delicious roman food, open from breakfast until dinner. The home-made sandwiches make an ideal pre or post Vatican museum visit.
Vicolo de Cinque 58
+39 06 5833 5903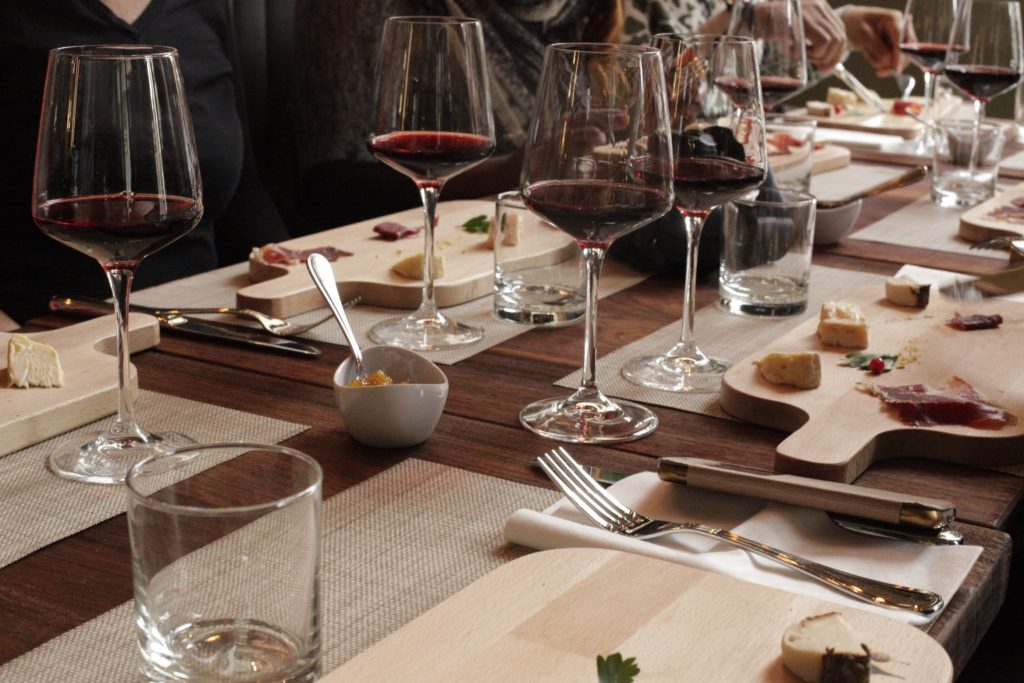 Osteria Barberini
http://www.osteriadellecommari.it
Osteria Barberini is a quant restaurant, located near the trevi fountain, specializing in truffles. Specials include the black truffle ravioli.
Via della Purificazione 21
+39  06 4743325
Fish market
The fish market is set in neighborhood of Trastevere, beside the Tiber River. A laid back relaxing atmosphere, where you can see the fish options available, then write what you want on a piece of paper and wait to be served.
Vicolo della Luce 3/5,
+39 366 9144 157
La Pergola
La Pergola is Rome's only three Michelin star restaurant, located on the top floor of the Cavalieri Hotel. It offers exquisite food and immaculate service in a luxurious setting. The head chef Heinze Beck offers an unforgettable 9-course tasting menu priced at around 200 Euros. The wine list includes thousands of bottles aged from the late 1800's.
Via Alberto Cadlolo 101,
+39 06 35092152
Ai Marmi
https://m.facebook.com/aimarmi/
Ai Marmi is a popular local restaurant, serving traditional roman-style pizzas, in the heart of Trastevere. Other popular choices on the menu include a suppli (a fried rice ball) and fried cod.
Viale di Trastevere 53/57,
+39 06 580 0919
closed Wednesday
Osteria delle commmari
http://www.osteriadellecommari.it
The Osteria delle Commari is a beautiful and comfortable restaurant, located in the Prati neighborhood close to the Vatican City. The creamy cacio e pepe pasta is delicious.
Via Santamaura 23,
+39 06 39729557
La Fata Ignorante
An attractive and modern restaurant, located in the area of Piramide, close to the Eataly building. Favorites include the oxtail and the eggplant parmesan. There is an extensive wine list, with one of the oldest wine cellars in Rome.
Via Giuseppe Giulietti 5/7,
+39 06 94366835
Looking for information and tips regarding the best wine bars in Rome? then click here.
Alternatively if you are looking for a complete culinary experience, The Roman Food Tour offers daily food tours, both day and evening.