The Roman Food Tour is committed to providing a first class food and cultural experience, ensuring the highest standards of professionalism and customer service. The team comprises of individuals working along side the slow food movement including expert partners and suppliers, as well  as knowledgeable and entertaining tour guides. We pride ourselves on uniting the pleasure of food with the continual prosperity of high quality local food producers. Collaborating with the farmers, producers and chefs we understand the origins of the food, how and by who it was produced, to further our appreciation.
OUR PEOPLE
Gabriele
In the land that gave us pizza, there is a pizza king, named Gabriele Bonci. Described as the 'Michelangelo of pizza' also best pizza in Rome by CNN, Gabriele  uses artisanal produce with over 150 toppings to make gourmet creations. He is a celebrity baker and master of flour, water, salt and yeast. Gabriele is also a charismatic teacher, a regular on Italian television and an author. His workstation Pizzarium is the most popular pizzeria in Rome, where we indulge is these works of art.

 Francesco
The 'La Tradizione' shop has been voted the top 10 best gourmet food shops in the word. There are over 400 types of cheese and over 150 types of meat, as well as the finest basalmic vinegars and olive oils. With national and International awards, "La Tradition" becomes a point of reference for professional and enthusiastic gastronomy gourmet, with Francesco sure to make you feel new emotions with cuisine.

Andrea
Andrea creates masterpiece gelatos to satisfy all taste buds, with a selection of over 65 to choose from. With most gelato in Rome considered tourist traps, enjoying real gelato made with only natural ingredients and the most creative flavors.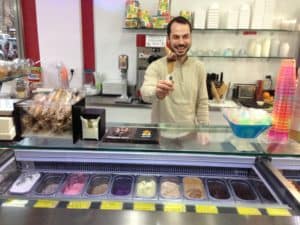 Antonio 

Antonio Bonamini is the gambero rosso award winning chef, at the beautiful Secondo traditione restaurant. He serves up the best Roman classics to locals daily with pride and a smile on his face, including Spaghetti alle Carbonara, Cacio e pepe and Bucatini alla Amatriciana. His passion for food and cooking is obvious and if he catch him on his break, you will be entralled by his wisdom.
Simona
Rome's best kept secret, La Fiorentina has hundreds of different types of desserts. It has been creating these glamorous, mouth-watering pastries in Rome since 1952, making this a true dessert paradise.

Danilo
Danilo provides us with the juiciest mozzarella di bufala, delivered every morning from Campagna. We learn why this cheese should be eaten within 24 hours of being made and why it should not be refrigerated. Once you have tasted the fresh delicious taste of Danilo's Mozzarella di bufala, your appreciation for this cheese will be changed forever.

Marco

The world of Italian wine with its 20 regions, is demystified by Marco, whose family have been running this wine stall for generations. Here we taste natural wines made with minimal chemical intervention, in vineyards and cellars across the country, as well as understanding the controversial Italian wine labelling system.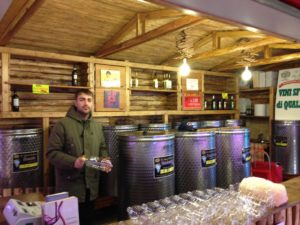 The Roman Food Tour is a company set up by Romans and expats, working in the food and tourism industries, with a true passion and love for food, wine and Rome. 
Jessenia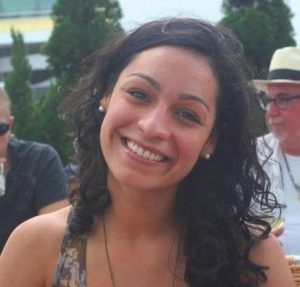 Jessenia's fun sense of humour and adorable character make her a first class food tour guide. Her favourite dish is Ravioli with spegala. She also loves tiramisu, although she admits it is also her worst enemy when it comes to her diet. Jessenia's fun and positive attitude combined with her knowledge and experience is guaranteed to provide you with an incredible food experience.
Raluca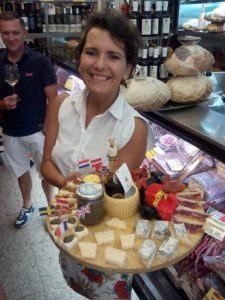 Raluca  has been living in Rome for over 6 years. She lives in the Trastevere area and loves to visit the San Cosimato market for her fresh fish. She is fluent in English and French with a strong passion in Italian culture and Roman History. She is a fashionista, happy to recommend the best places in Rome to shop.
Joshua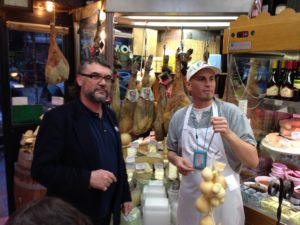 Joshua from California, has been living in Rome since 2006. He initially came to the Italy for a vacation, but ended up meeting and falling in love with his now Roman wife . Since he left the states Josh has immersed him-self in Italian culture and is extremely passionate about Roman food. His Favourite dish is pasta carbonara with pecorino cheese, insisting his grandmother in law makes the best he has ever tasted. 
Henry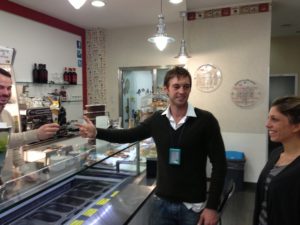 Henry arriving in Rome in 2005. After graduated from University in England, Henry ran away to Rome to follow his love for Italian culture. Since arriving, he has been  living in the Prati neighbourhood, where he is a local favourite in the Trionfale market. He possesses a strong knowledge of Italian cuisine  with his favourite dish the Caprese di bufala.