If you are celebrating any special occasion in the Eternal City, The Roman Food Tour will pamper you and make sure that this event is a complete success.  Make sure to let us know on your booking, so that we are able to celebrate with you in style.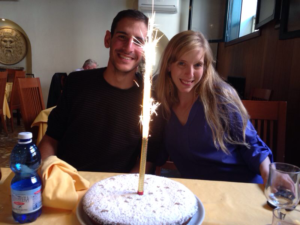 For birthday celebration there will be a party organised in the restaurant, with cake, candles, balloons, sparklers and a loud rendition of Happy Birthday.. in Italian .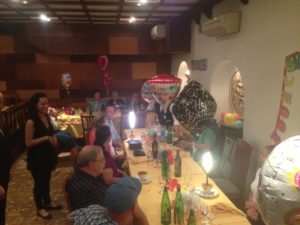 For anniversaries and honeymoons, there will be flowers offered to the better half, as well as rose petals and candles arranged in the restaurant. Prosecco will be offered at all celebrations. There will be photographs taken and e mailed to guests along with other treats and surprises.  Whether your occasion is a group celebration, a family moment, The Roman Food Tour is perfect to accommodate large and small groups for celebrating. Contact us to make sure that whatever the occasion you have a great and memorable time with us.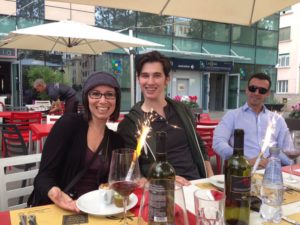 Throughout the year, The Roman Food Tour also enjoys celebrating major holidays with organised parties. Holidays that we like to celebrate include
New Year
Valentines day
St. Patrick's day
Easter
Father's day
Mother's day
Rome's birthday
Independence day
Halloween
Thanksgiving
Christmas
And more…….