The Roman Food Tour cooking class is designed to share our love for Italian cuisine, in a relaxed enjoyable environment. During the class you learn about the unexplored knowledge of Italian habits on food and life.
You will spend 3 unforgettable hours learning how to make Italian specialties including Ravioli with spinach and ricotta, as well as gnocchi with four cheeses. Under the watchful eye and careful guidance of Chef Angela as well as our English speaking food enthusiast, you will have a wonderful time developing new culinary skills and learning the secrets that go into each delicious bite.
You will prepare an authentic meal, using fresh, local and seasonal ingredients. There will be local wine, and soft drinks offered throughout the class. Homemade snacks and a glass of prosecco offered at the start. Proceeding each dish preparation, you will sit down with Angela and friends, to enjoy what you have prepared and learn about the stories behind the food.
The class takes place at Al Giardino del Gatto e la Volpe restaurant, providing the perfect setting with a spacious, modern kitchen used by Angela and her staff daily.
Lunch will be enjoyed with correctly paired wine. If you have particular dishes you would like to try out, that can be arranged also. Vegetarian substitutions will also be made upon request.
Book now to take part in this delicious and exciting culinary event….And find your inner Italian!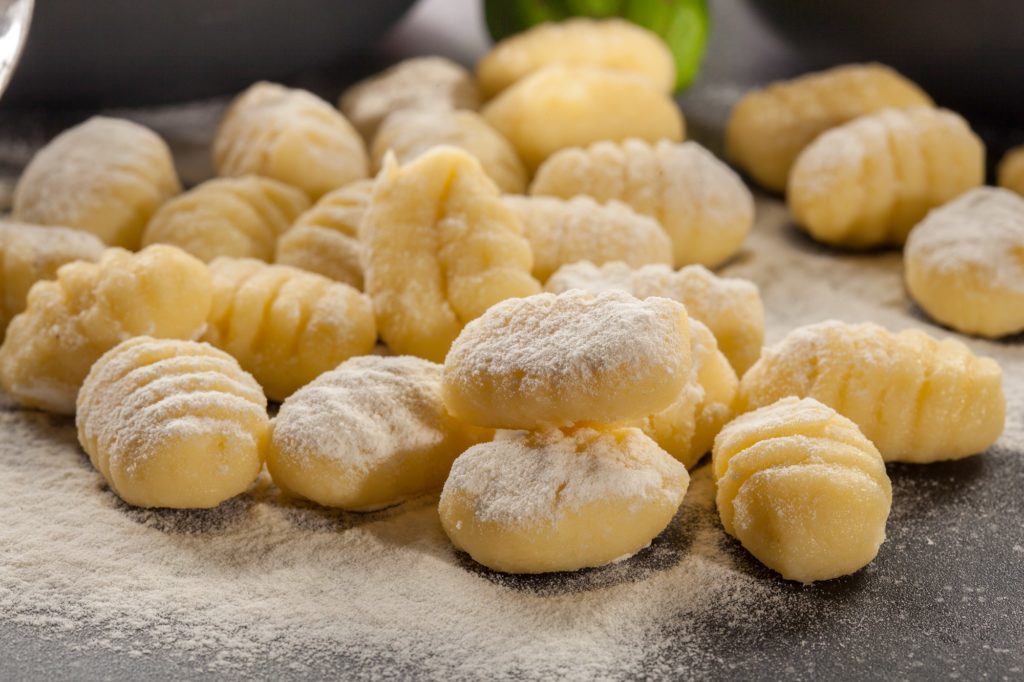 COOKING CLASSES WITH ANGELA
Departs: Mon and Thurs 10:30am Duration: 3 hours
Over 20 food and wine tastings
TOUR HIGHLIGHTS INCLUDE
3-hour cooking class with chef Angela and our foodie translator
Learn how to cook with chef Angela at her family owned restaurant
Prepare fresh ravioli and gnocchi
Wine pairing with food dishes
A welcome glass of prosecco and soft drinks offered throughout
A customized apron to take home
Meet the people behind the food and hear their stories and secrets
substitutions for dietary restrictions available upon request
INCLUSIONS
SCHEDULE
The Price includes a three hour cooking class in a family owned restaurant, preparing ravioli and gnocchi with Angela and a speaking tour guide. A welcome glass of Prosecco is offered and D.O.C.G Vermentino is provided with lunch.
The tours take place run regardless of weather conditions. Umbrellas provided should it rain. This tour does not run on national holidays (see calendar).
WHAT TO BRING
A healthy appetite
comfortable walking shoes
high expectations
The tour takes place Monday and Thursday at 2:30 pm, in the neighborhood of Prati, located close to the Vatican City. The meeting point is the Cipro Metro / Underground stop. As you come out of the metro you will come out into a square, which a popular meeting point. If you arrive to Cipro by taxi or bus, you need to walk down the staircase from the high street. Your guide will be holding a sign saying 'The Roman Food Tour'.
The tour ends near to the Ottaviano metro. Our guides can point you in the right direction of the taxi stand or metro.
Group sizes are small and intimate to make sure that our guests receive a personal experience.