Looking for fun things to do in Rome on Valentines day?
Valentines day in Rome offers endless romantic options, from wondering the cobblestone streets, to experiencing breathtaking views and enjoying authentic Italian cuisine, few cities can compare. Here is a list of fun and unique ideas for how couples can enjoy the Eternal City.
3 things to do in Rome on Valentines day
Wining and dining
Finding a restaurant to enjoy the perfect dinner in Rome is not difficult, but the better options will need to be reserved in advance to avoid disappointment. A few lovely options to consider include a restaurant in the historical center, offering wonderful food and candlelit tables called The Library Romantic. The décor is attractive, with antique furniture, fresh flowers and soft jazz music playing in the background. For a more comprehensive list of good dining options click here. Another option is the Fontana Hotel adjacent to the Trevi Fountain, which allow non-guests to enjoy a drink or dinner from their rooftop. The view is spectacular and the venue is romantic and exclusive. For further wine bar options worth considering click here.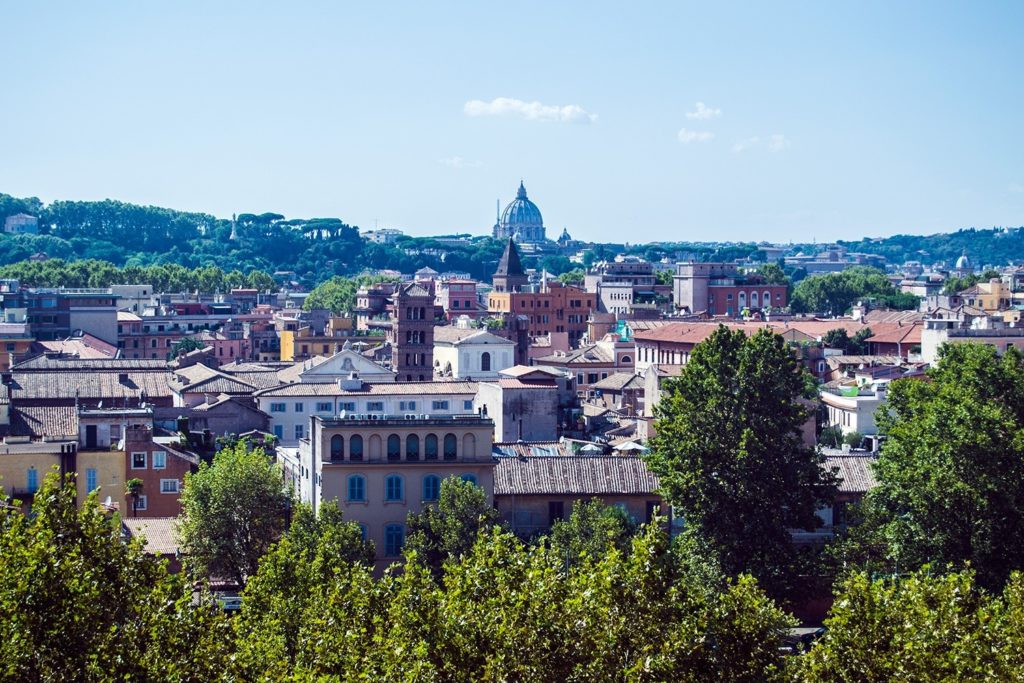 Viewpoints
The Vittoriano monument, sometimes referred to as the wedding cake, provides a breathtaking 360 degree panoramic view of the city. There is a small charge for the elevator to the top level of the building. Equally as impressive is the view from the top of the St. Peter's Basilica dome.
Gianicolo Hill is located close to Trastevere and offers a spectacular viewpoint, with a little park and kiosks to purchases refreshments. The Pincio terrace viewpoint is located above the Spanish Steps, is very romantic and best enjoyed at sunset. Behind the Pincio terrace, your will find the Borghese park, full of fountains, lakes and cafes. There is an opportunity to hire bicycles to explore the paths, as well as paddle boats for the lake.
Museums and archeological sites
Couples have an extra reason to celebrate Valentines day in Rome, with all archeological sites and state-run museums offering 2-for-1 tickets. Arrive early morning or late afternoon to avoid the crowds. Colosseum tickets should be brought at the Roman Forum ticket office, to save ticket waiting time. For more tips regarding skipping the lines at the Colosseum click here to read more.
Looking for a fun activity to discover the real taste of Italy? The Roman Food Tour offers day and evening food tours, which are great for couples.