The historical center wine tour offers 16 food and wine tastings at some of Rome's most loved venues. Stops at the city's most fascinating landmarks include the Trevi Fountain and the Pantheon.
The tour begins at Antica Salumeria, which have been satisfying locals since 1375. You will be greeted with a selection of the finest cheeses and meats Italy has to offer, paired with a variety of D.O.C.G wines including Pinot Grigio, Falanghina and Vermentino.
Following Antica Salumeria, enter Rome's most complete and spectacular ancient building, the Pantheon. Learn about the history of this great architectural achievement and what makes it so special.
The tour continues to one of the most beautiful and romantic places in Rome, the Trevi Fountain. Enjoy a breath-taking view of the fountain, with exclusive access to a rooftop restaurant. Tastings include Barolo and Amarone wine, Parmigiano Reggiano, truffles and 25 year aged balsamic vinegar.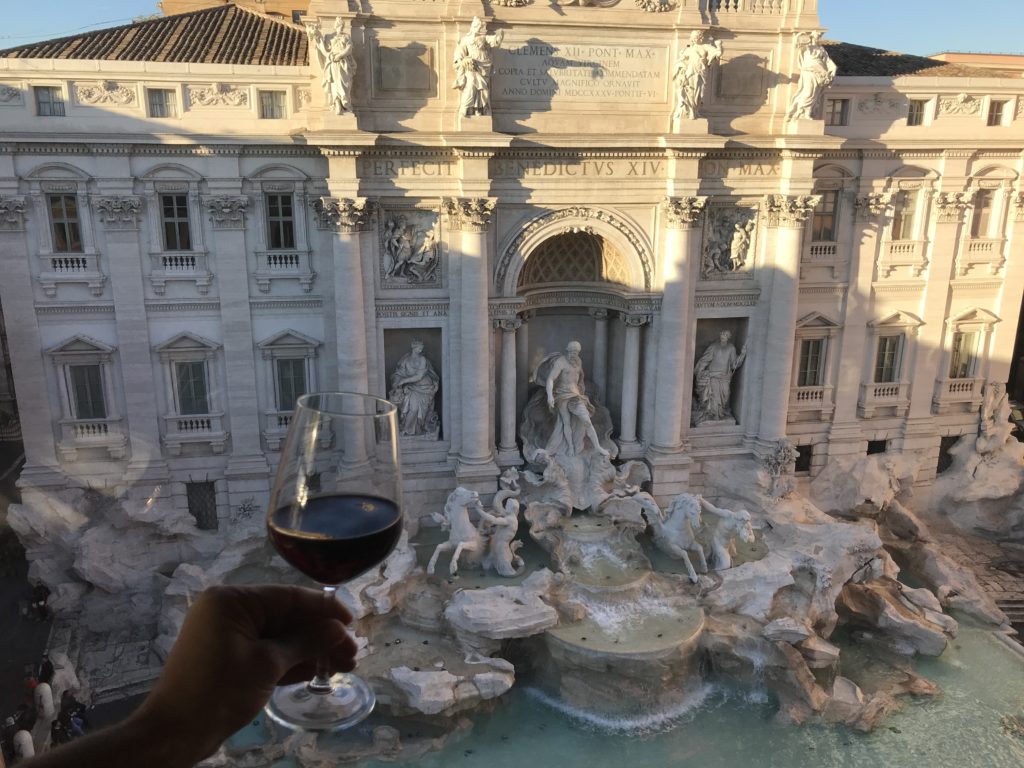 Historical Center Wine Tour
Departs: Wed and Sun 4:30pm Duration: 3 hours
Over 20 food and wine tastings
TOUR HIGHLIGHTS INCLUDE
A selection of Italy's finest cheeses, meats with wine at Antica Salumeria
Wine tastings include Pinot Grigio, Falanghina and Vermentino
Enter the Pantheon and learn about the history of this architectural achievement
Marvel at the statue of Marcus Aurelius and learn its history
The world of Italian wine is demystified in a rooftop bar overlooking the Trevi fountain.
Choose your favorite from Barolo and Amarone
Parmigiano Reggiano, aged balsamic vinegar, truffles, offered with wine tasting
Enjoy the best view of the Trevi Fountain, then throw in a coin to bring some luck
substitutions for dietary restrictions available upon request
INCLUSIONS
SCHEDULE
The price includes 5 Italian Wine tastings, over 12 food tastings and an entertaining and personable English speaking guide. A bottle of water will be provided
The tours take place run regardless of weather conditions. Umbrellas provided should it rain. This tour does not run on national holidays (see calendar).
WHAT TO BRING
A healthy appetite
comfortable walking shoes
high expectations
The tour takes place Sunday and Wednesday at 4:30 pm, in the next to the Pantheon, located in Piazza Della Rotonda. The meeting point is Antica Salumeria. If you were in front of the Pantheon facing it you would look right and see it. The address is Piazza Della Rotonda 4
The tour ends near to the Trevi Fountain. Our guides can point you in the right direction of the taxi stand or metro.
Group sizes are small and intimate to make sure that our guests receive a personal experience.
Food tours in the Prati District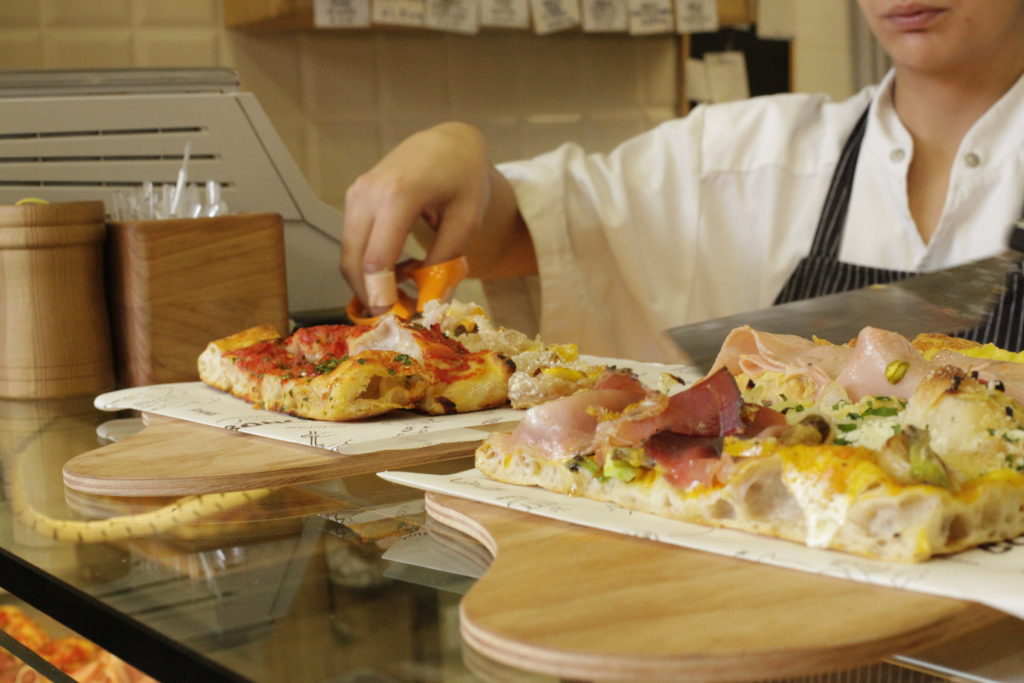 75-85 € (4 hours)
Runs Everyday
Starting April 2018 Trastevere by Sunset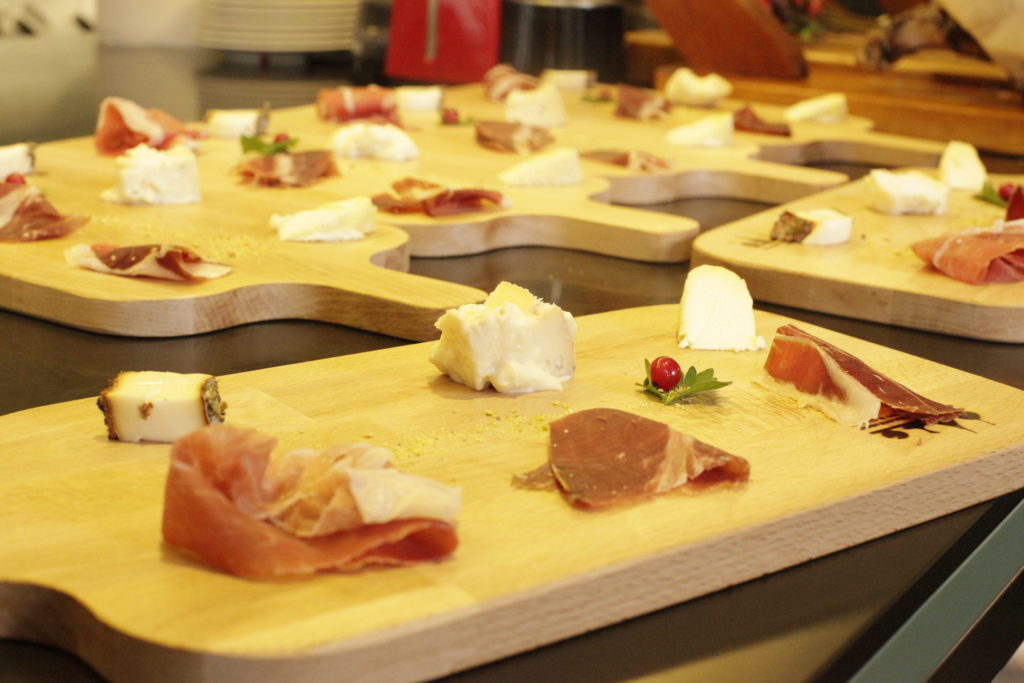 75 € – (4 hours)
Runs Everyday
Starting April 2018 Wine Tasting & Sites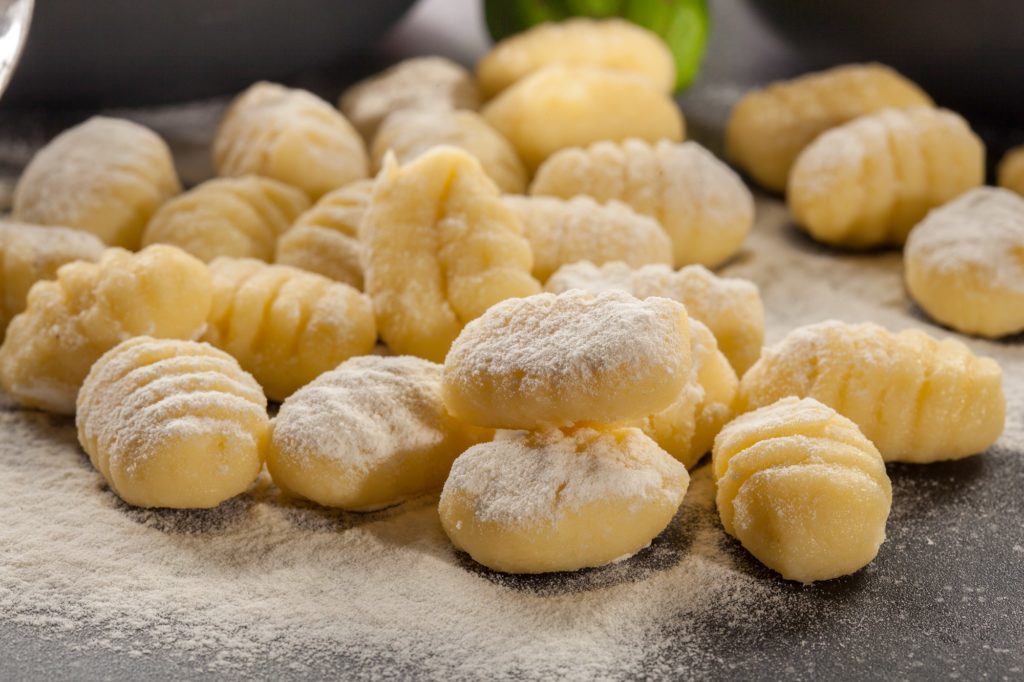 75 € – (3 hours)
Runs Mondays and Thursdays