Christmas is a beautiful time to visit Rome, with the city filled with lights, decorations, lively markets, ice rinks, musicical performances and parades.  Below are some ideas for fun things in Rome, during the festive period.
The midnight mass celebrated by the pope at the Vatican, is very popular and starts from 9:30 pm. Tickets to the mass are free, but must be requested months in advance. Click here for reservations. Alternatively, simply join the crowds celebrations in the Saint Peters square. Another popular mass is held in the Pantheon beginning at midnight on Christmas Eve.
click here for reservations
Rome's Christmas markets offer a great opportunity for mingling with the locals, as well as picking up some souvenirs and a bargain or two. Rome's largest Christmas market, is located in the city's largest square called Piazza Navona. The lit up square is filled with family owned stalls, food stand and street entertainers. Close by to Piazza Navona is the Christmas shop called 'Sempre Natale,' selling all types of decorations and ornaments.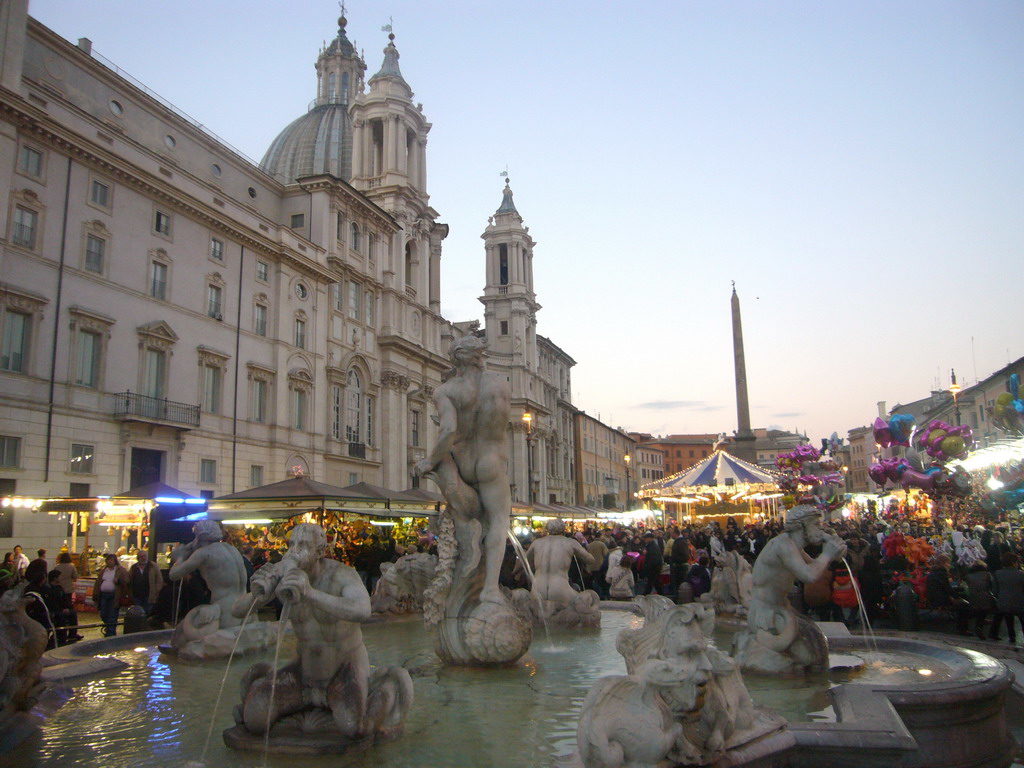 Many of Rome's museums, attractions and restaurants close over the Christmas period. The Colosseum is closed on Christams Day and New Years Day. The Vatican Museums remain closed on December the 25th, 26 th and January 1st and 6th.
The majority of shopping streets are enlightened, with beautiful Christmas trees located in Saint Peter's square, Piazza Venezia and at the Colosseum. There is also a spectacular, life-size nativity scene in the St. Peter's Square.
Be sure to try the Italian Christmas cakes including panettone and pandoro. Famed Italian baker Gabriel Bonci supplies fantastic ones from his bakery on Via Trionfale 34/36, also at his pizzeria on Via della Meloria 43.
Al giardino del gatto e volpe in the neighborhood of Prati, is open for lunch and dinner as normal over the Christmas period. Antico Forno A Testaccio is also open for lunch and dinner over the festive period. Flavio Al Velavevodetto, also in Testaccio is open daily for lunch.  Wherever you choose, be sure to make reservations in advance, to avoid disappointment.